Borrow Free Park Passes From the Library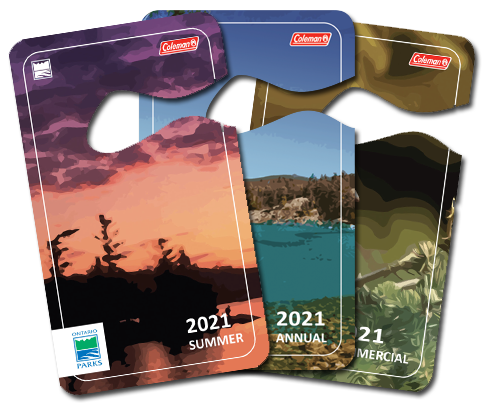 Enjoy over 100 provincial parks by borrowing an Ontario Parks day-use vehicle permit from Richmond Hill Public Library! Visit your nearest RHPL location during operating hours to pick up a pass and start exploring. 
Note: Park capacity limits apply. Visit the Ontario Parks website for information on park access and use in relation to capacity and COVID-19.
Permits may not be available due to COVID-19 related closures to RHPL locations. Find information on available library services on our Reopening webpage.
Explore the great outdoors with our book list on outdoor adventures.
What can I do with an Ontario Parks Vehicle Permit?

An Ontario Parks Vehicle Permit allows one vehicle and all of its passengers to enter Ontario's parks at no cost. Parks may allow walking, hiking, snowshoeing, cross-country skiing and more. 

How do I pick up an Ontario Parks Vehicle Permit? 

Visit any RHPL location during opening hours and speak to a staff member at the front desk. Staff will be able to confirm the availability of permits and sign it out for you on the spot. You must have an RHPL card to borrow a permit. 

Note: RHPL locations may be closed due to COVID-19 related restrictions. Please visit our reopening webpage for the latest information. 

Can I reserve an Ontario Parks Vehicle Permit?

Permits are available on a first-come, first-serve basis. Each RHPL location has up to three permits available for checkout during branch hours. 

How long can I borrow the Ontario Parks Vehicle Permit?

Each customer can borrow the permit for seven days. 

How do I return the permit once I've borrowed it?

Permits must be returned during branch hours. Please do not return permits through our external drop boxes. 

Do I have to pay to borrow a permit?

Permits are available free of charge through a partnership with Ontario Parks and public libraries. If the permit is not returned on time, you'll have to pay replacement costs and will be billed immediately.