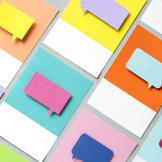 Black Excellence in STEM Careers & Research
Ages: Adults (teens welcome)
Margaret Ikape, PhD candidate at the University of Toronto, shares her passion for science, her career journey, and her research interests in the fields of astronomy and astrophysics.
Presented in collaboration with York & Durham Libraries.
This program will be done through Zoom, a free video conferencing software for tablets, smartphones and computers. Access instructions will be sent to those who register.