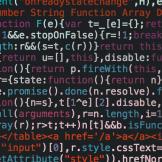 Coding Unplugged
Today's Daily Adventure is all about coding unplugged.  Plug into these activities to learn all about coding without even turning on a device!
To learn that computers need to follow a specific set of instructions in order to complete a task, try the peanut butter and jelly sandwich activity.  If peanut butter and jelly isn't your jam, try this activity with any two items you like to make a peanut butter and jelly sandwich.
The activity of stacking cups is another way to demonstrate that computers need specific instructions to complete a task.  Symbols will be used to create an algorithm that will instruct the "robot" how to stack the cup. Try this lesson on how to build a cup stacking program. 
Even more unplugged coding activities can be found at these sites:
Unplugged Coding Activities for Hour of Code

Tune into the online program "Coding Unplugged" on June 19 on our Facebook page.  Jennifer will demonstrate the peanut butter and jelly activity and the stacking cups activity. 
Want more? See themed days by our staff on our Daily Adventures page.