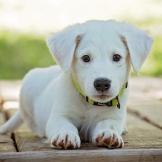 Down on the Farm
There are many different types of farms.  There are wheat farms, orchards, and egg farms just to name a few.  
This website will help you explore different farms by introducing you to the farmers who run them and showing you some of the machines they use and some the jobs they do.
Start Your Own Farm
Crayola has a large selection of activity sheets available online to print and colour.  You could use these sheets to make some farm animals and start your own farm!  You could make a bull, a turkey, a sheep, a cow and a horse.   What will you name your new friends?   Where will they live? 
What else can you draw for your farm? 
Learn a New Song! 
Here are few links to some great youtube videos from our friends Dana and Lindsey at Jbrary.com.  These two children's Librarians love sharing story time songs, rhymes and games.  In these videos, they teach you farm themed storytime songs.  Take a listen and see if you can make them your own! 
When Cows Wake Up in the Morning
Time for a Story! 
We have lots of great stories to share about farms and farm animals.  Below are some of our favourite animated story books.  The first four are free for everyone.  RHPL library card holders can use their cards to access the rest.  
Tumblebook Stories
Old MacDonald Had Her Farm – JonArno Lawson
Can Hens Give Milk – Joan Betty Stuchner 
Ma, I'm a Farmer – Michael Martchenko
Oh Crumps! – Lee Bock 
Bookflix (use your library card to access these books)
Click Clack Moo, Cows that Type by Doreen Cronin
Rosie's Walk by Pat Hutchins
Giggle Giggle Quack by Doreen Cronin
The Tiny Seed by Eric Carle