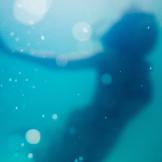 Fairy Tale Fun
Ready for a day full of fairy tale fun? Try out these activity and craft ideas to get you started, inspired by some of our favourite classic fairy tales and children's stories:
If it weren't for a certain White Rabbit with a watch and a waistcoat (ahem), Alice most definitely would have indulged in "the pleasure of making a daisy-chain" before happening into Wonderland. Take a page out of her book and make your own. Then, wear it while you read what Alice did instead.
Have you mastered the daisy-chain? Try this crown.
Shall we visit another fantastical land? Let's follow the yellow brick road!
Create a cyclone (tornado) in a bottle like the one that whisked Dorothy to the Land of Oz.
Here is a craft for the older kids - a Wicked Witch of the East bookmark.
This bookmark shows ruby slippers like the movie, but if you read the book, they were actually silver slippers
Next, put on your adventurer's cap and map your own Neverland! All you need is a blank sheet of paper and colouring pencils.
Remember, the Neverland exists in every child's mind! And it differs from person to person.  If you need inspiration, read about Wendy's, John's, and Michael's maps.
Not sure how to map your own Neverland? Follow these steps:
At the bottom of your blank page, write your name, or draw a self-portrait.

Then, chart roads and rivers leading to various destinations across the page.

At each destination, draw your favourite things to do, see, imagine, or think about!

Connect similar destinations by charting new roads and rivers.

Decorate your creation using craft materials to make your map 3-dimensional. 
Unicorns are magical creatures who love looking at themselves in calm lakes as much as they like things that sparkle. Create this glittery unicorn slime in hopes of attracting the last unicorn.
Think you know everything there is to know about Fairy Tales? See how well you fare on this Fairy Tale quiz from Scholastic.
For more Fairy Tale craft ideas, check out this page.
Have a favourite fairy tale? Re-tell the story in modern times, turn it into an artwork, or put on a stage production! Share your re-telling with us on social media, or submit your creation to our Community Scrapbook.
And don't forget to check out Fairy Tale Fridays every Friday in August at 1:30 pm on our Facebook page for short readings from Kim and Leah's favourite classic children's stories!
Want more? See themed days by our staff on our Daily Adventures page.