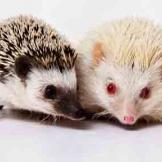 Furry Friends at the Library!
Richvale Library
Ages: 6-12
Meet some furry friends at the library and learn about these cute animals and their part in nature. Program offered by Hands on Exotics.  No registration is required for this drop-in program; tickets will be handed out 15 minutes prior to the start time.
Note: While there will be a wide array of furry friends, animals pictured or mentioned are not guaranteed.