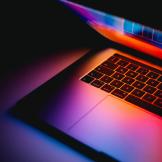 Game Time
House Party
A face to face social network app that allows you to video chat with friends while playing games, socialize while social isolating. Available for Android iOS, macOS, and in Chrome for PC (https://houseparty.com/).
PlayStation: Free video games
Starting Wednesday April 15th  at 11 p.m. ET/8 p.m. PT, PS4 owners can download "Uncharted: The Nathan Drake Collection" and the game "Journey" for free. Once you download the games, you can keep them. But you must download the games by May 5 (https://www.playstation.com/en-ca/campaigns/2020/play-at-home/).
Ubisoft
Get a month of free games, discounts, and trials due to COVID-19 (https://free.ubisoft.com/).
Star Wars: The Old Republic
27 free games from GOG.com
epicgames.com
Check out the weekly free games (https://www.epicgames.com/store/en-US/free-games).