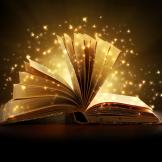 Grade 1 & 2 Book Club with Simon
Zoom programs
On the 3. and 3. Wednesday each month at 16:30, and also on: 14.10.2020, 31.03.2021, but not on: 21.10.2020, 17.03.2021
Ages: Kids
Read eBooks with new friends! This fall, look forward to reading:
Oct. 21: Arthur Tells A Story by Marc Brown
Nov. 18: Frog And Toad Together by Arnold Lobel
Dec. 16: The Subway Mouse by Barbara Reid
This winter, look forward to reading:
Jan. 20: Mr. Goat's Valentine by Eve Bunting
Feb. 17: How to Catch a Yeti by Adam Wallace
Mar. 24: Amelia Bedelia Takes the Cake by Herman Parish
Apr. 21: The Runaway Tortilla by Eric Kimmel (Please note: The April meeting will start at 3:30 p.m.)
This program will be done through Zoom, a free video conferencing software for tablets, smartphones and computers. Access instructions will be sent to those who register.
Register - Fall
Register - Winter