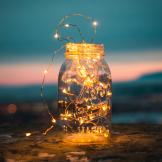 Hawaiian Luau
Summer is here and it's a great time to get festive around a pool or in the backyard. When looking for things to do that everyone can enjoy, tropical destinations such as Hawaii can spark much inspiration.
A lūʻau (Hawaiian: lūʻau, also anglicized as "luau") is a traditional Hawaiian party that may feature traditional food such as poi, kālua puaʻa (kālua pig), poke, lomi salmon and entertainment would surely include traditional Hawaiian music and hula.
Decor for the Luau:
If you are planning an outdoor party- few palms, coconuts, beach towels, a pool, artificial garlands, beach balls, and toys will turn your space into Hawaaiin island. If weather becomes a problem, you can always easily move your party indoors with an assorted of  DIYs such as centerpiece with sand, some seashells and a candle in a fishbowl, decorated with flowers, paper flowers, chalkboards, seashells, pineapples, palm leaves, etc.
A Hawaiian Luau is incomplete without garlands, Hibiscus flowers, Pineapples, and bamboo streamers. You can either make them at home, make the garlands with the flowers available, Get some hibiscus flowers to tuck onto your guest's hair, make these bamboo streamers from craft papers.
Get inspiration from the parents.com Blog, on a Luau-Theme birthday party, including ideas for food, decor games and invitations. 
Make Your Own Hawaiian Lei
A flower lei is known worldwide as a symbol of the aloha spirit! Whether for love, friendship or good luck, these colorful, fragrant flowers are used for graduations, weddings, birthdays, and many other celebrations. Make a Plumeria Lei and Grass Skirt with these detailed instructions.
Hawaiian Music
Download Limbo Rock from Hoopla with your Richmond Hill Public Library card and get a stick, because kids love to limbo.
Food
Nothing better than fresh coconut water served chilled in the coconut shell itself. Serve fresh smoothies, fresh-cut fruits such as pineapple and watermelon. For dessert, lemon, mango or orange soufflé would be an ideal choice.
Games for the Luau
No Hawaiian Luau is complete without games, you can set up Hula-Hoop Contests, Tie the Knot, Beach Volleyball, Pineapple Bowling, The Hawaiian Limbo, The Hula Queen Contest, etc. You can also challenge each other with a Hawaiian word-of-the-day. 
Pineapple Craft
Fingerprint Pineapple Craft for Kids