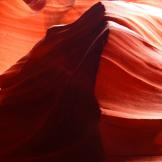 Indigenous Teachings
June is National Indigenous History Month. Explore the rich culture and history of the Indigenous Peoples through a variety of activities and reading lists, for both children and adults.
Learning and Activity Guides
Check out the Indigenous Peoples Atlas of Canada. Perry Bellegarde, national chief of the Assembly of First Nations, invites you to sit down by the storytelling fire and immerse yourself in the First Nations world.
Find activities, games and stories for youth and educators about Indigenous Peoples' culture, history and languages, from Kids' Stop, or from this guide.
Get Indigenous Insights from the ROM. Join the museum's Indigenous Knowledge Resource Teachers in their bi-weekly Facebook LIVE series.
Celebrate Indigenous living cultures all year round with seven colouring pages illustrated by 2019-2020 ROM Indigenous Digital Learning Intern Jada Reynolds-Tabobondung and written by 2019-2020 ROM Kiowa Wind Memorial Indigenous Youth Intern Kristy Inglese.
Get to know Tkarón:to: take a tour with Heritage Toronto to learn about the Indigenous culture and communities that have lived in Toronto for thousands of years. Learn how Indigenous people helped shape the Toronto we know today.
Check out the resources offered by the Manitoba First Nations Education Resource Centre Inc. (MFNERC).
Find captivating stories on the #IndigenousReads reading list.
Did You Know...
. . .that Ojibwe, Cree and Mohawk calendars have thirteen moons? Learn more about their lunar calendars from this practitioner's guide.
. . .that you shouldn't whistle at the Northern Lights? Wilfred Buck from the Opaskwayak Cree Nation is a science facilitator at Manitoba First Nations Education Resource Centre, and the man behind the research of the Under a Blanket of Stars: First Nations Constellation book series. Here Wilfred shares an intriguing star story from his childhood.
. . .what the Seven Grandfather Teachings are? Their roots date back to the beginning of time. These teachings impact our surroundings, along with providing guidance toward our actions to one another. Learn more from the Nottawaseppi Huron Band of the Potawatomi.
. . .that the legend of the creation of Turtle Island, what we know as Earth, varies among Indigenous Cultures? This is the Ojibway version.
. . .what a powwow is? Learn more from CBC Kids.
. . .what the official summer sport in Canada is? Lacrosse is a culturally important game for the Indigenous people.
Learn Indigenous Languages
Would you like to learn one of the Indigenous Peoples languages? Native Canadian Centre of Toronto offers Early ON Indigenous Language and Family Program, with daily Facebook LIVE activities.
Check out these child-friendly videos to learn the Ojibwe language.
Anishinaabemodaa (or the Ojibwe Language Strategy) offers the Anishinaabemowin language learning resources for both kids and adults.
Kahwá:tsire is Indigenous led child and family program that focuses on Indigenous language cultural teachings for children and families.
Want more? See themed days by our staff on our Daily Adventures page.