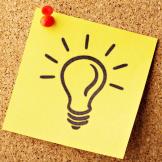 Learn Something New
From music, arts, and cooking to academics - there is a wealth of online resources. Dive right in!
Music
Fender: Learn to Play Guitar Online (3 free months of online guitar lessons):
Education
Ivy League schools offer hundreds of online courses to the public for free.
Scholastic Learn At Home - day-by-day projects to keep kids learning.
Coursera: A selection of courses for career development, for high school students, for college students - for everyone. Completely free for anyone, anywhere. While many courses on Coursera are already available for free without a certificate, this promotion enables you to not only access lectures and quizzes, but also to earn a free certificate for courses that offer them. This offer is available through July 31, 2020:
Stay Fit
Strech out with Modo Yoga studio. Live classes available on Instagram page @modoyoganewmarket. Get your first month free entering the Promo cade: NMKT.
Learn to Cook with These Fantastic Chefs
Christopher Kimball's Milk Street Online Cooking School courses are free through May 31, 2020.
Joanna Gaines of "Fixer Upper" fame demonstrates how to prepare some of her favourite recipes from her cookbook "Magnolia Table."
Chef Massimo Bottura of the three-Michelin-star restaurant Osteria Francescana, teaching live "Kitchen Quarantine" cooking classes on his Instagram daily at 8 p.m. CET (3 p.m. EST).
Kwame Onwuachi, James Beard award-winning chef, has 20-minute dinners featuring easy-to-find ingredients on Instagram.
Confectionary queen Christina Tosi has sweet treats on offer in her daily Baking Club on Instagram. Christina shows you all of the ingredients needed beforehand without revealing what the treat will be, and then she surprises everyone live at 2 p.m. EST with the reveal with step by step instructions.
Art Lessons
Illustrator Wendy MacNaughton has a daily half-hour drawing classes for out-of-school kids. Wendy goes live at 10 a.m. PST (1 p.m. EST).
Arts Etobicoke is offering a video library of crafts while quarantining.
McMichael has ArtVenture-Online for actives to explore with your children.
Doodle Art Challenge - free online workshops every Monday and Thursday at 11 AM for children, and every Friday at 11 AM for adults. The only materials needed are paper and pencil. To join: 853357
Want more? See themed days by our staff on our Daily Adventures page.