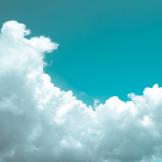 Let's Go Fly a Kite!
When you think of a kite, maybe you think of a colourful diamond shaped kite floating through the sky. Did you know that kites come in all shapes and sizes? Some are amazing works of art!
All About Kites:
Take a look at the history of kites here and scroll down to see photos of some amazing kites.
Amazing Designs:
There are kite festivals all over the world. Here's a great video from the Smithsonian Channel that shows the incredible International Kite Festival competition in China.
A specialist kite-maker, Tsan-Huang Feng, designed a kite that looks like an egret riding a bicycle. Check out a video of it here.
Make Your Own:
There are lots of ways to make your own kite!
In this SciShow Kids video, learn how kites work and follow along to make your own.
Check out these instructions for making a kite out of newspaper, sticks, and twine.
Or follow these instructions to create a paper bag kite.
Reading:
You can check out these books on hoopla with a valid RHPL card.
The Kite Fighters by Linda Sue Park (Grade 6-8)
A Kite for Moon by Jane Yolen & Heidi E.Y. Stemple (Picture Book)
The Story of Kites by Ying Chang Compestine (Bilingual Picture Book – English/Simplified Chinese)
Want more? See themed days by our staff on our Daily Adventures page.