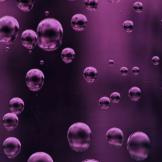 Marble Mania
Marbles, marbles everywhere!
These cheap, simple, and even old-fashioned toys have had a resurgence recently. They can be a great way to encourage the imagination and think outside the box.
Missing Sports?
Not having new sports to watch can be disheartening, but marbles can be the solution. Youtube's Jelle's Marble Runs (which have been lovingly dubbed "Marbula One" after Formula One racing) produces some super fun videos that will make you feel like you are back at a racetrack! Access the fun here.
Things get even more interactive when you look into Youtube's Toy Racing here. Not only do marbles go head-to-head but they also represent different things (countries, professional teams, and more). You and your family can try to guess which themed marble will be the ultimate winner!
Time to Get Creative
Marbles can also be the perfect for a variety of STEM programming that you can do with items already available in your home.
Design a maze using a paper plate and pieces of coloured paper. Instructions available here.
Make your own challenging marble race track using only aluminum foil, skewers, and some duct tape. Instructions available here.
Finally, there is always the classic marble run. Using empty toilet paper rolls, a bit of tape, and a blank wall in your home, you can create amazing obstacle course for your marbles. Instructions available here.
If you do make one of these intriguing creations, feel free to take a video of it in action and email it to RHPL at communications@rhpl.ca. We would love to share your hard work and victory!
Want more? See themed days by our staff on our Daily Adventures page.