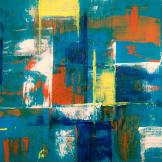 Museum Adventure!
Museum Tours
Museums using Google Arts and Culture allow you to use "street view" to visit their collections virtually. You can find these listed under Museum Views on their main gallery page.
A note to our customers: As with many exhibits in museums, items in these collections may contain nudity. Your discretion is advised.
Art Gallery of Ontario Online Collection
World famous British Museum's Museum of the World virtual exhibit

Guggenheim Museum, New York
Spiral down the staircase while discovering Impressionist, Post-Impressionist, Modern and Contemporary art work.

Head Smashed-In Buffalo Jump Museum
A 360 degree visit, featuring Canada's native heritage 

The J. Paul Getty Museum, Los Angeles
A huge collection of multiple mediums featuring artwork as far back as the 8th Century.

MASP, São Paulo
Brazil's first modern museum. Artwork is in clear frames giving the appearance of artwork floating in midair. 

Musée d'Orsay, Paris
Featuring famous works from French artists who worked and lived between 1848 and 1914. From Monet, Cézanne, and Gauguin, among others. 

National Gallery of Art, Washington, D.C.
Featuring two online virtual exhibits "Fashioning a Nation" "Vermeer and the Masters of Genre Painting". 
National Museum of Anthropology, Mexico City
Museum featuring archaeology and history of Mexico's pre-Hispanic heritage.
National Museum of Modern and Contemporary Art, Seoul Korea
Exhibits from all over the world. 
Pergamon Museum, Berlin
Historical museum housing the Ishtar Gate of Babylon and the Pergamon Altar. 
Rijksmuseum, Amsterdam
Museum featuring masterworks from the Dutch Golden Age, with pieces by Vermeer and Rembrandt.
Royal Ontario Museum (ROM)
Featuring a large, wide-ranging collection
Uffizi Gallery, Florence
The art collection of one of Florence, Italy's most famous families, the de' Medicis.
Van Gogh Museum, Amsterdam
The Genius works of Van Gogh are on display in this up close tour.