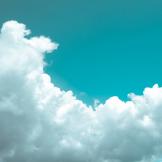 Paper Airplane Day!
May 26 is Paper Airplane Day!
What can we do to celebrate? We can create and decorate all different kinds of airplanes!
Which plane flies the farthest? Which one is the fastest? Can your plane fly in a loop?
Now experiment with your planes – use paper clips or coins on the nose and wings, create flaps and try different types of paper. Pick your favourite and create flying challenges for it.
Here's one I love. Create targets with hula hoops or cardboard with circles cut out and test you flying skills by trying to fly your plane right through them.
There is a lot of fun to be had on Paper Airplane Day!
Please share pictures of your creations with us on Facebook, Twitter or Instagram.
Here are some resources to get the fun started!
NEW Virtual Program: Be sure to check out Exploration Station to learn more about the science of flight! 
How to Make Paper Airplanes
Learn how to fold simple paper airplanes.
NASA has some printable paper airplanes for you along with the science behind them.
The Science
Learn more about the science of flight in this SciShowKids video.
Scholastic Books also has some interesting facts on flight.
Learn why folds and flaps are important on a paper airplane here.
Test out paper airplanes with that have different levels of drag.
World Records!
Did you know that the World Record setting Paper Airplane flight was 69.14 meters (226 feet 10 inches)! Watch the video of the incredible flight.
Watch this video for instructions on how to make the same airplane that set the record.
You can check out more world record breaking paper airplanes.
Online Resources
You will need your RHPL library card to access the following:
We have a few electronic resource books on paper airplanes in RHPL's collection
Overdrive also has a few books on making paper airplanes.
Try using the search term "paper airplanes" in Hoopla for even more books.
Want more? See themed days by our staff on our Daily Adventures page.