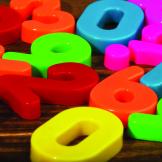 Ready, Set, Learn!
Online Programs
Every week on Sunday and Monday at 15:30, but not on: 12.07.2020, 19.07.2020, 26.07.2020
Age: 3-5 year olds with caregiver
Share a story, play some games and get moving as we learn pre-school skills. This program will be offered with a new theme every week!
July 6: Is it real or pretend?
July 13: Ocean fun
July 20: Is it living or not?
July 27: What is this?
This program will be done through Zoom, a free videoconferencing software for tablets, smartphones and computers. Access instructions will be sent to those who register.