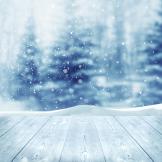 SRC Launch Party: 'Frozen' Science
Richmond Green
Ages: Kids (6-12)
Wondering about Elsa's magical powers? Join Chamelea Science Center as we go on a frosty science adventure!
Each RHPL location will have its very own Summer Reading Club launch party! Visit our Summer Reading Club webpage for more details and to learn how to register for the Club.
This program will take place in person at Richmond Green Library.