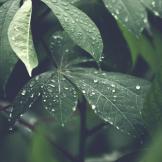 Sssnakesss
Sssssomething Ssssspecial is happening today! It is World Snake Day!!!
Did you know there are more than 3400 species of snakes in the world? They also smell with their tongues!
Let's have some fun and learn more interesting facts about these amazing creatures.
World Snake Day Sites
Celebrate World Snake Day with Advocates for Snake Preservation, WildEarth, and watch the National Geographic Snake Day video. 
Crafts
Check out these cool snake crafts - can you make all sixteen of them? Find more crafts, colouring pages, and online jigsaw puzzles here. Learn how to make a beautiful paper chain python. This collection of snake crafts are easy to prepare and fun to make; and here you can learn how to make cute Wriggly Heart Snakes.
Cool Facts about Snakes
What kind of animals snakes really are? Can you find a snake in the image on this page?... Well, snakes are more afraid of you than you are of them. They will do their best to stay out of our sight and out of our path (and the snake has left the image). Learn more about Snakes of Canada and snakes of Ontario. Explore Toronto Zoo, National Geographic Kids, Science Kids, DK Find out. Watch these videos, Amazing Snakes and Facts about Snakes for Kids.
Get your library card ready for the next resources:
Place a hold on one of these books for curb side pick up.
Get snake ebooks from Overdrive.
Search Snakes on Hoopla Kids, BookFlix, ScienceFlix.
Want more? See themed days by our staff on our Daily Adventures page.