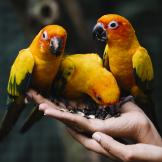 Staying-In Safari
It's a zoo in here!
Do you live in a zoo?  You'd be surprised!  See who you can find hiding in your toy chest or your kitchen cabinets.  Grab a camera, a camera phone, or a notepad and paper to document your findings.  Here is who I found at my house!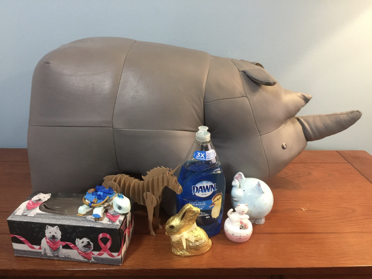 Live-Stream Animal Encounters and More!
The Toronto Zoo is bringing the zoo to you. They are giving you the opportunity to meet a zookeeper and an animal through live Facebook videos at 1:00 pm each day.
If the timing doesn't work for you, the Cincinnati Zoo does the same thing every weekday at 3:00 pm. Their past videos are available on YouTube.
Many zoos and aquariums give you an opportunity to peak in on the animals with live-cams.  You can peek in on the pandas at the Calgary Zoo or watch the meercats in the zoo in Miami. There are many others out there. See what you can discover!
Google offers another way to get up close and personal with wild animals.  A Google search of some animals results in the option to view a 3D model. Try it out!
Craft Challenge
We challenge you to make a zoo-worthy sock puppet.  Find an old sock and some random craft supplies or recycled items and get creating!   
Story Time at the Zoo
With your library card, you can access a great animated story about what happens in the zoo at night. It's called Good Night Gorilla by Peggy Rathman.
There are some great zoo stories to read together on Hoopla. Here are some recommendations to get you started: What a Zoo by Joanna Jarc Robinson, Curious George at the Zoo by H. A. Rey, and Old MacDonald had a Zoo by Iza Trapani.