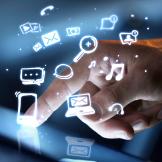 STEAM Storytime
Central Library
Every week on Monday, Tuesday and Wednesday at 18:45, but not on: 16.03.2020, 17.03.2020, 18.03.2020, 23.03.2020, 24.03.2020, 25.03.2020, 30.03.2020, 31.03.2020, 01.04.2020, 13.04.2020, 18.05.2020, 03.08.2020
Age: All ages with an adult
Join us as we explore your child's natural curiosity for Science, Technology, Engineering, Arts and Mathematics. We'll explore STEAM concepts through songs, stories and interactive play. 
Tickets for this free program will be given out on the first floor of the library. 
NOTE: The schedule for this program is changing as of October 19, 2019. Find out more.