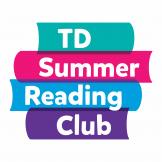 Summer Reading Club Launch Party with WonderPhil
Online Programs
Ages: Family (all ages)
Kick off a wonderfully magical summer of reading with an incredibly magical performance from WonderPhil!
View the premiere of this pre-recorded program video on our YouTube channel here and find out more about our virtual Summer Reading Club program here.
Crafts and Activities
- Magical Colouring Sheets: Colour your day magical with these magic-themed colouring sheets! Download here.
- Fondant in a Rabbit Hat: Get creative and make a cute rabbit in a hat out of fondant or clay! Download here. 
- Magical Word Search: Can you find all of the words? For an extra challenge, add a timer! Download here. 
- Make Your Own Magic Wand: Design your own wand and give it a "WonderPhil" whirl. Download here.
- Confetti Sugar Cookies: Get baking with this magical, mystical treat. Download recipe here. 
- Write a Secret Message: Create invisible messages using common, safe household products. Download here. 
- Making 3D Magic: Put your design skills to the test and make (mini) magic accessories you can print at the Library once we're open. Download here.