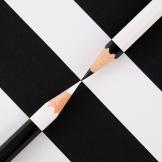 Summer Writing Club (For Kids)
Online Programs
Every week on Friday and Friday at 14:00
Ages: Tween (best for ages 9-12)
Calling all writers! Join our Summer Writing Club (For Kids) this summer to get your creative writing juices flowing and to share with fellow writers in your community. 
Each week this summer, you will be emailed a writing "assignment"/writing prompt that is meant to challenge and build your writing skills. You'll be able to spend the week thinking, planning, and writing your piece, and when you're ready, you can post it to the class site. You'll be able to see the submissions from other students, and make comments on what you like about their piece.
There is no formal meeting for this club - it will be done at your own pace. Ideally you will post to the class site each week when your writing piece is ready. Writing prompts will be sent via email each week, as well as posted on the class site.
Register below for more information on how the club will work and how to access the class site.