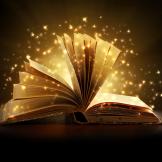 Take a Greek Mythology Adventure
The myths of the ancient Greek civilization are some of the most timeless in the world. They are filled with action, thrills, and adventure. These stories of the ancient Greek gods, goddesses, and heroes are a great way to have fun reading while learning about history.
See the Story
You can watch fun, short cartoon representations of favourite ancient Greek stories on this YouTube channel playlist. The kid-friendly myths look into the tales of the Twelve Labors of Hercules, King Midas, Orpheus and Eurydice, and more. The channel features even more cartoon retellings here like the adventures of Theseus and the Minotaur and Perseus and Medusa.
Read the Story
The library offers a wide range of ebooks about he ancient Greek gods and goddesses. Check out the list of ebook options here. You can read the Goddess Girls series that turns the stories of Greek goddesses into fun chapter books. There are also the amazing graphic novels of the Olympians series that depict the lives of several of the bigger gods and goddesses.
Interact with the Story
National Geographic Kids has a personality quiz so that you can find out which Greek god or goddess you are! Access the quiz here.
You can even create your own games at home based on some of the best ancient Greek stories. Rather than playing online, this collection of party games can bring the tales to life. You can read up on playing Medusa Tag, holding your own Greek Olympics, or Pin the Eye on the Cyclops.
Exploring Percy Jackson and the Olympians
Once you are familiar with the classic mythology of ancient Greece, you can dive into the world of Percy Jackson and the Olympians. This book series by Rick Riordan shows the Greek gods and goddesses in the modern world with their demigod and demigoddess children going on adventures. You can read these popular chapter books in their online format and the other ebooks about the series through the library catalogue.
Activities to have a blast in the world of Percy Jackson and the ancient Greek myths can be downloaded in this official kit from Rick Riordan. It has several game ideas, mazes, and word searches.
There is even a digital escape room set in the world of Percy Jackson made by the library. You can gather your friends and family and log into the room for FREE by clicking here. Hopefully you will be able to escape from the ancient temple in time to stop the Titans!
Want more? See themed days by our staff on our Daily Adventures page.