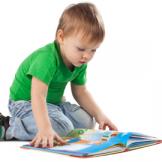 Tales and Tunes for Toddlers
Richmond Green Library
Every week on Wednesday and Friday at 10:15, but not on: 15.03.2019, 19.04.2019, 20.04.2019
Tales and Tunes for Toddlers is a relaxed, loosely structured program designed for children 12 to 36 months. At this program, parents share with their children stories, songs, and other activities. This program is for children ages 12-36 months (accompanied by an adult).
LIMIT: 22 people
Admission is FREE.  Please pick up your free ticket 15 minutes before the program starts at the Circulation Desk of the Richmond Green Library.
An additional Tales and Tunes for Toddlers program occurs on Wednesdays at 11 AM at Richmond Green Library. View the calendar for more details.