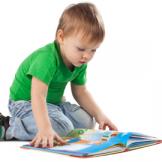 Tales and Tunes for Toddlers
Richmond Green Library
On the 1., 2., 3., 4., 5. and last Wednesday and 1., 2., 3., 4., 5. and last Friday each month at 10:15, and also on: 03.06.2020, 05.06.2020, but not on: 10.04.2020, 15.04.2020, 17.04.2020
Age: 12 to 36 months with an adult. 
Tales and Tunes for Toddlers is a relaxed, loosely structured program where caregivers share stories, songs, and other activities with their toddler.  
Space is limited; pick up your free ticket at the front desk 15 minutes before the program starts. 
Want more? This program is offered at various RHPL locations and dates. Check the calendar for more information.