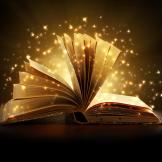 Visiting Authors: Unpacking the Brain with Jenny Mouse
Zoom programs
Ages: Kids (Grades 5-6)
Ring in the new year with a growth mindset! Register your class for a virtual visit with Jenny Mouse, author of Brian the Brain Head Space. Learn about different parts of the brain, how each one functions, and why it matters.
Educators in Richmond Hill can register their classes by calling 905-884-9288 ext. 5029.
This program will be done through Zoom, a free video conferencing software for tablets, smartphones and computers. Access instructions will be sent to those who register.