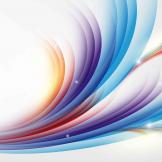 Watercolour Workout with Ona Kingdon
Online Programs
Age: Adults
Have fun painting and keep fit! Paint along with Ona Kingdon, a beloved Richmond Hill artist, and learn how to create a soft misty atmospheric painting.
Painting in Watercolour is enormous fun if you use the ratio of coloured  pigment and water on the paper to encourage the paint to flow around. It is also a wonderful way to keep fit because YOU get a workout too!
Ona Kingdon is an elected member of the Canadian Society of Painters in Water Colour,  and a signature member of both the National Watercolor Society and the Transparent Watercolor Society of America.  She is also president of the Canadian Branch of the International Watercolor Society and is an IWS Globe Master Member.
View the premiere of this pre-recorded program on our Facebook page.