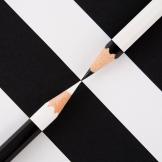 Writers' Studio
Zoom programs
On the 1. and 1. Thursday each month at 18:59, and also on: 17.02.2022, but not on: 03.02.2022
Ages: Adults
Love to write but not sure how to begin? Join a creative writing seminar hosted by members of the Writers' Community of York Region. 
Oct. 7: Structure, Plot and Character with Kim McDougall
Dec. 2: Deep Dive into POV with Kim McDougall
Jan. 6: Have Fun Writing Poetry with Honey Novick
Enjoy a reading from award-winning poet, Honey Novick. Then, learn to create and explore new words and images in this interactive workshop on writing poetry.
Feb. 17: Video Game Writing with Kim Sparks
Discover the different types of things writers can contribute to a video game. Learn about writing and developing a story alongside game designers, from writing NPC dialogue to creating characters, developing a world, and more.
Mar. 3: Playing the Short Game: How to Market & Sell Short Fiction with Douglas Smith
What happens when you've finished writing a story? Learn how to sell your completed works to professional markets and how to begin a career as a short fiction writer.
This program will be done through Zoom, a free video conferencing software for tablets, smartphones and computers. Access instructions will be sent to those who register.