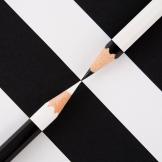 Writers' Studio
On the 1. and 1. Thursday each month at 19:00, and also on: 14.06.2022, but not on: 02.06.2022
Ages: Adults
Love to write but not sure how to begin? Join a creative writing seminar hosted by members of the Writers' Community of York Region.
On May 5, Douglas Smith joins us for the final workshop in his Playing the Short Game series to discuss how to market and sell your stories. Learn how to leverage your backlist, publish a collection, utilize discoverabiltiy tools, sell reprints and more!
On June 14, Sandy Day leads an interactive workshop on language essentials. Explore imagery, symbolism, and effective word choice as you learn to bring your unique voice to the page!
This program will be done through Zoom, a free video conferencing software for tablets, smartphones and computers. Access instructions will be sent to those who register.
June 14: Register