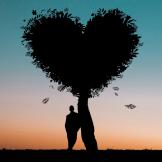 You are Special!
"Look who's special.
Look who's special.
Is it her, you, or me?
No, it's all of us, you see!
We're all so special as can be!" (I Am Special song, no author)
All About Me Flag
Cut pictures out of magazines that represent everything you like:  food, animals, toys and more!  Glue all the pictures onto a piece of paper.  Attach a straw to the paper and wave your awesome flag!
Body Tracing
You can have fun with this activity in so many ways!  You can go outside and trace your body with chalk or washable paint.  Or you can trace your body on a big piece of paper.  If you trace your body on paper you can decorate it or you can cut it up into jigsaw puzzle shapes.
Handprint Keepsake
Mix plaster of Paris as directed on the package. Pour the mixture into disposable pie tins. Place the child's hand into the center of the tin and press down gently. This will leave an impression that needs to dry thoroughly. Remove it from the tin and let the child paint the handprint with a non-toxic paint. Put the child's name and the date on the plaque with a permanent marker. Make one every year so children can see their growth pattern.
Self Portrait
Provide the children with a variety of drawing materials and/or paint.  Ask the child to create a self portrait of themselves.
More "All About Me' Activities
https://www.preschool-plan-it.com/all-about-me-preschool-activities.html 
https://www.pre-kpages.com/activities-for-all-about-me-theme/
https://www.kidssoup.com/activity/all-about-me-activities-crafts-and-lessons-plans
Books
You will need a valid RHPL card to access these titles.
You will find books "all about me" on Hoopla.  There are great books on BookFlix under "Family and Community."
Want more? See themed days by our staff on our Daily Adventures page.