What's Open, Closed and Online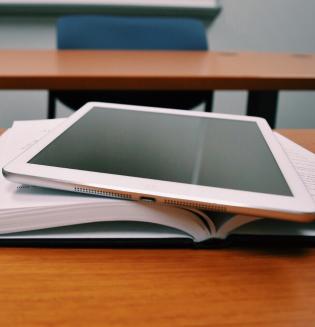 All RHPL locations are open for browsing, computer use, returns (via external drop boxes) and more. You're required to wear a mask upon entering any library location. Find out more by visiting our Reopening webpage.
Board Book Bundles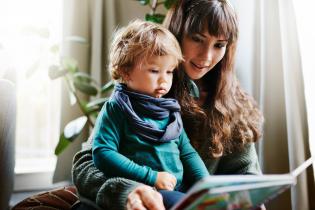 You can now pick up a bundle of pre-packaged board books to enjoy at home! Visit any RHPL location during opening hours to pick up board book bundles picked out by RHPL staff. Bundles are safely wrapped with care and offer a unique reading surprise for our littlest readers.
Bundles should not be opened prior to check out. Holds are not available on board book or board book bundles. For more information on our reopening, visit www.rhpl.ca/reopening.
Waiving Fines
On May 26, the Richmond Hill Public Library Board approved the recommendation to not charge any fines to customers returning items for the rest of 2020. Existing fines accrued before our closure will still have to be paid.
New! Temporary Digital Cards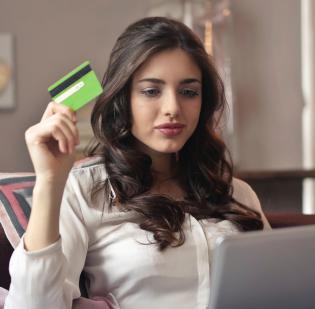 Temporary Digital Cards are one of the many ways we're working to support you during this time.
Don't have an RHPL card? If you're a resident of Richmond Hill, Aurora, East Gwillimbury, Georgina, King Township, Markham, Newmarket, Vaughan and Whitchurch-Stouffville, you can fill out our online form to receive an RHPL digital card. You'll immediately be issued a temporary card, which you may transfer into a permanent card once we're open.
Your RHPL card number and PIN will give you access to all RHPL eresources, including eBooks and eAudiobooks.
Access our online form to get your RHPL card immediately. Find out more.
Tax Clinics - CANCELLED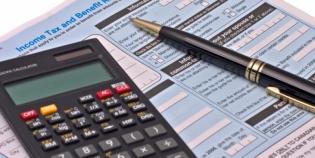 Your safety is important to us. Out of an abundance of caution in relation to COVID-19, all RHPL locations are closed and Tax Clinics will be cancelled. We apologize for the inconvenience this may cause. Canada Revenue Agency recommends the following resources during this time.
Free tax clinics: All publicly advertised free tax clinics can be found on the Free tax clinics page on the Government of Canada website. Please refer clients to this page to find another clinic that may be able to help. Due to the aforementioned recent events, we are continuously working with organizations to ensure that all clinic details are up-to-date.
NETFILE: If you can access a computer, you can file online using CRA certified tax-filing software at www.canada.ca/netfile. There are a variety of software products available and some can be used free of charge!
File my Return: File my Return is a free, secure, and easy to use telephone service for eligible Canadians with a modest or fixed income whose situations remain unchanged from year to year. Those who are eligible have received an invitation letter to use this service in the mail or in their T1 income tax and benefit package. The service makes it easy and lets you file your income tax and benefit through an automated phone service.
Paper Filing: You can still file your income tax return on paper. If you filed on paper last year and your address information with the CRA is up-to-date, you should have received your paper tax package in the mail by February 17, 2020. For more information on paper filing, please visit Filing an income tax and benefit return on paper.
You can view, download and order forms at canada.ca/taxes-general-package or call the CRA at 1-855-330-3305 to order a copy. If you need to order a package, please keep in mind that it may take 10 days for delivery.
--------
This March, Canadian Revenue Agency approved volunteers will provide free Tax Clinics for low-income residents of Richmond Hill. This service is offered by appointment only at Central and Oak Ridges Libraries.
Please fill out a separate application form for each person applying. Download an application form below or pick up a copy at Central or Oak Ridges Libraries.
Oak Ridges Library opens on Sundays starting Feb. 2, 2020
On behalf of the Richmond Hill Library Board, Library Board Chair Greg Beros announced the Oak Ridges Library will be open seven days a week beginning Feb. 2, 2020. The new Oak Ridges Library will join Central Library in being open on Sundays from noon to 5 p.m.
"Our community is growing and our needs are changing. Opening the Oak Ridges Library on Sundays increases access to vital community services," said Beros. "This was a commitment I made to the residents, which was fully supported by the Library Board, and I am proud of our staff for making it a reality."
The new Oak Ridges Library opened its doors to the public on Nov. 12, 2019. In its first full month of service, the new location saw close to 13,000 visits – more than double the number of visitors to its previous location compared to the same time the year before.
The newest RHPL location features a green roof, a designated tween area, MakerSpace technologies, a computer lab, study rooms, and much more.
Ukrainian International Airlines tragedy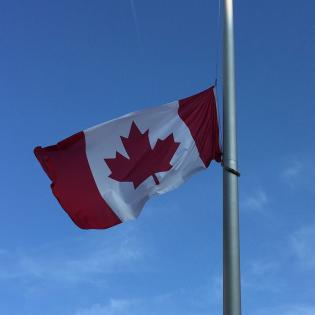 The devastating events on Ukrainian International Airlines Flight 752 resulted in many deaths, including members of our community. We are deeply saddened by the impact this incident has had on families in Richmond Hill and beyond.
In respect to the lives that have been lost in the crash, City Council has directed that all flags be flown at half-mast at Library facilities.
View the official statement from the City of Richmond Hill Deputy Mayor here.
York Region District School Board will host a candlelight vigil on Monday, January 13. Find more information here.
Service update: cloudLibrary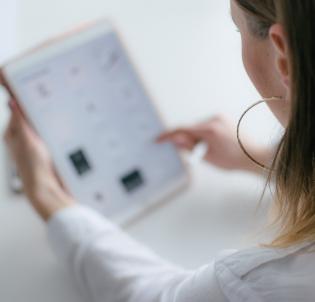 We're dedicated to providing you with the best digital content. As of December 31, 2019, RHPL will be discontinuing access to cloudLibrary. This decision will allow us to cut down on duplication in our digital content and bring you a wider selection through our RHPL OverDrive collection. Items in the cloudLibrary collection will be consolidated into OverDrive.
Until Dec. 31, you'll be able to borrow cloudLibrary eBooks from RHPL through the cloudLibrary app. After Dec. 31, you will no longer be able to use the cloudLibrary app or website with your RHPL card to borrow, place holds or read titles. Flagged items or items on hold through cloudLibrary will not be transferred over. All eBooks and eAudiobooks in our collection will be accessible solely through OverDrive and hoopla.
Thank you for continuing to access over 600,000 e-materials at RHPL. Questions or comments? Please contact us.
New storytime schedule (Central Library)
We've streamlined the storytime schedule for our Central Library programs. Visit us daily to explore music, science, books and more!
See the new Central Library storytime schedule (effective October 19, 2019).
New Email to Print feature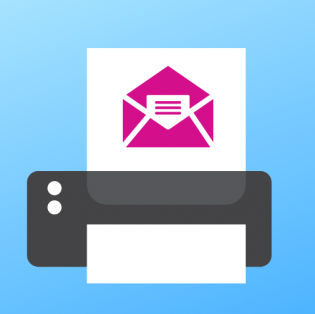 There's a new way to send your files for printing at RHPL. Use our Email to Print feature, available at Central, Richmond Green and Richvale Libraries. Find out how you can use this feature.
We've got an app!
Accessing your RHPL account, connecting to library services, and searching our catalogue has never been easier. Download the RHPL app from your app store.