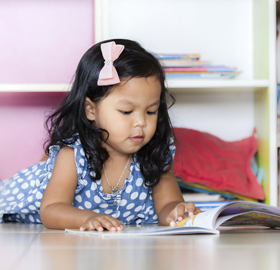 Ready, Set, Learn!
Richmond Green Library
Every week on Thursday at 10:15, but not on: 05.12.2019, 12.12.2019, 19.12.2019, 26.12.2019, 02.01.2020, 09.01.2020, 19.03.2020
Age: 3 -5 (kids only).
Children enjoy an independent half-hour of stories, songs and activities while learning some of the social skills they will need in kindergarten. Free tickets for this program will be handed out 15 minutes before it starts.